Best Friends Farm
Weed Delivery
Call For Delivery
760.660.5579
Minimum Order $50 
Hours of Operation
Monday – Friday 10 – 7 (last order 6pm)
Saturday – Closed, Sunday 10 – 5

$100 Ounces Delivered to Your Door
Who should I call when I want weed delivery near me? Your BFF of course! 
Best Friends Farm is your local, legal weed shop and our Palm Springs dispensary delivers directly to your door. It's so easy and convenient! Finding time to run down to your local dispensary can be a hassle.  Maybe you can't make it to your local marijuana dispensary, gas prices are too high, it's just too freakn' hot outside or you just don't feel like getting off your couch (we get it).  Shop now for the best budget deals on THC cannabis flower, pre rolls,  marijuana edibles, vapes and cartridges, tinctures, CBD,  potent concentrates and topicals.
Where can I get Weed Delivery near me in the Coachella Valley?
Best Friends Farm weed dispensary is your friendly delivery only service and delivers to your home, office, hotel or curbside in Palm Desert, Palm Springs, Cathedral City, Indio, Indian Wells, Thousand Palms, La Quinta and Coachella. Order your favorite products online, or call or text your order to 760.660.5579
A
 

BFF Friend with Weed is a Friend Indeed

We have popular brands, Maven, Farmer and the Felon, Friendly Farms, West Coast Cure, State Flower, West Coast Trading Company and Mer Fumee. 
Convenient Payment Options and Shopping
Best Friends Farm accepts CASH Only.  Easy registration is hassle free.  Send us a text with your ID and address or fill out registration form and get verified in minutes. It's an easy and convenient shopping experience choosing products. Use your personal smart device or PC to view the menu or place your order. 
Best Friends Farm is known for its awesome one-ounce deals — And this $95oz. fresh from the farm, sungrown weed deal is one of our best ever!
We are pleased to offer a different selection of budget-friendly strains every week, so give us a call, or check the menu to find out what brands are part of this incredible deal. 
Best Friends Farm is the home of the $100 Ounce! And we are so excited to be offering one of our own favorites brands for this killer deal!!! 
This deal features premium-quality ounces from West Coast Trading Company. One of the most popular brands in California, its a premium product at an affordable price. We are certain you will not be disappointed!  
Maven is one of the leading indoor-grown Cannabis brands in California and a super premium top-shelf product. 
With over twenty years of experience cultivating award winning strains, Maven is  consistently curating unique and top of the line products made to enhance any experience.
For a limited time only, we are thrilled to offer our clients 20% off on our entire selection of award winning Maven Genetics cannabis products.
First Time Customers…
First time customers will get a free pre roll.  You will receive cannabis delivery of the best weed and your favorite green products at the most affordable prices and delivered right to your door. ETA's vary and are approximate during busy times of the day, weather and traffic conditions.  We aim to keep prices the lowest in the desert, are always reliable and offer same day delivery. You can depend on your BFF to discretely deliver your products when you place your order.
*Limit one deal per order.
MY NEW BEST FRIEND
They even threw in a FTP big ,fat pre roll. Try these dudes you won't regret it.
– Kathryn, Palm Desert
WOW! VERY IMPRESSED
$100 OZ of Dank. One snap of their weed had me absolutely TOASTED!
– Golf4jul, Indio
STICKY ICKY
Best Deal ever. The bud is badass. BFF walks the walk.
– 420 Smoker, La Quinta
NEW FOUND LOVE
Flower's excellent and deals even more amazing!
– Riffmeister, Plam Springs
GREAT NUGGS, GREAT PRICE
Their OZ Deals are killer and they deliver right to your door!
– Indiokid, Indio
BEST IN TOWN
Awesome buds and great bang for your buck!
– Mihalo1, Palm Desert
BFF IS "THE" GO TO SPOT IN THE VALLEY
The GDP is the G.O.A.T, Greatest of All Time! And so are the peeps at Best Friends.
– Beardedguy, Cathedral City
TOP GRADE QUALITY
You have a customer for life now.
– Backwoodking344, Bermuda Dunes
DEALS ARE CRAZY BOMB!
The budz I get from you guys are amazing.
– Bsdry, Rancho Mirage
FAVORITE DELIVERY!
One of the Best interactions with any dispensary or delivery service.
– Miguelarballo85, Palm Desert
TOP QUALITY
Look no further for the freshest bud in town.
– Kirkebarnes, Palm Desert
A TRUE BEST FRIEND
Quality and price exactly what you're looking for like a friend would give you.
– Peterpasadena, Pasadena
BEST FRIENDS, BEST PLACE
You can't beat the quality or the price
– BabygirlOG, Indio
LOVE THIS PLACE!
Customer service is terrific.
– Theguyonthecouch420, Palm Desert
BEST POT SHOP IN TOWN HANDS DOWN!
If I could, I would rate you 100 stars. Craig and Susan are very knowledgeable and down to earth with no hassle like other deliveries.
– Robby, Palm Desert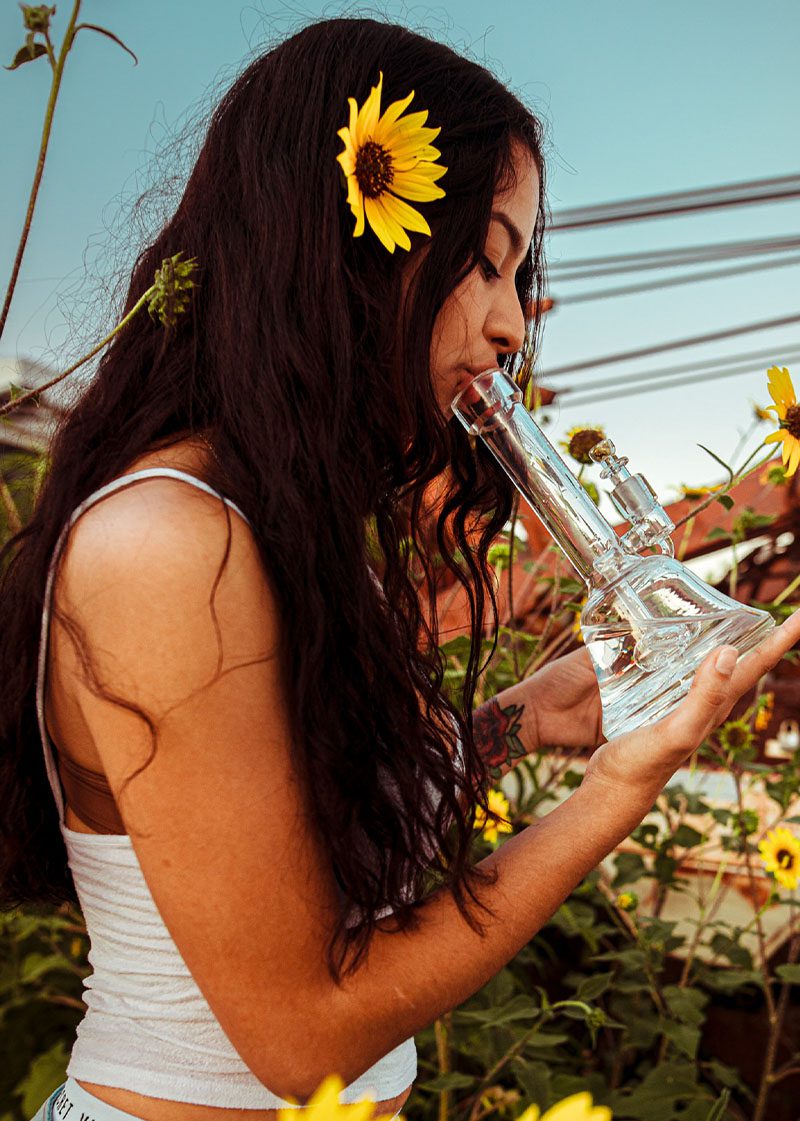 We Know Good Weed
Best Weed Delivery in The Desert
Best Friends Farm cannabis store is the Best weed delivery service in the Coachella Valley.  BFF is your best choice to kick back and get your weed delivered. We provide legal Recreational Adult-Use and Medical cannabis delivery for the desert area. We believe you deserve the best and that's why we do everything we can to provide the best marijuana and best weed shop products on the market to you, our valued customer.  
Indica

Common effects associated with indica strains include feeling relaxed, euphoric, happy, and sleepy. Indicas are commonly known as "nighttime" strains, used for treating stress and anxiety, or relaxing and unwinding at the end of a long day. 

SATIVA

Common effects associated with sativa strains include feeling happy, uplifting, euphoric, and energetic. Sativas are often thought of as "daytime" strains, used for feeling productive, creative, and focused, and for getting chores / work done.
HYBRID
Hybrid Effects
Hybrid strains are created by crossing a Sativa and an Indica together. If you want a balanced high that offers light relaxation and a little focus, you could choose a hybrid. Sometimes a hybrid cannabis strain will be Indica-dominant or Sativa-dominant. Other times, it can be an almost even combo.

CBD
CBD Effects
CBD is non-psychoactive, and does not get you "high," but the idea that it does not have any effect is something of a misconception. It does change your consciousness. You may feel mellow, experience less pain, and it relieves inflamtion. 
Sun-grown Weed
The most natural method is Sun Grown because it's grown outdoors under the California sun. When grown in an outdoor environment the flower has the most intense spectrum of light. The flower is the most affordable and can be quite potent.
Greenhouse Grown
This way of growing marijuana is actually sun-grown with light deprivation.  The plants grow in a glass house, controlled environment but are protected by the elements. The greenhouse provides warmth and sunlight, allowing the plants to grow year-round.
Indoor Grown
Cannabis flower is grown inside a building under lights and the grower has more control over all of the growing stages.  It is more expensive to grow but the final product is higher quality. 
California's Top Cannabis Brands
What's In House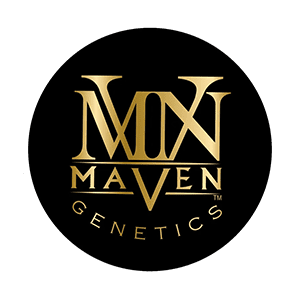 Maven Genetics
With over twenty years of experience cultivating award winning strains, we are consistently curating unique and top of the line products.
Farmer & The Felon
Sourced from OG cultivators, all Farmer and the Felon cannabis is consistently high quality. We believe that good weed shouldn't break the bank.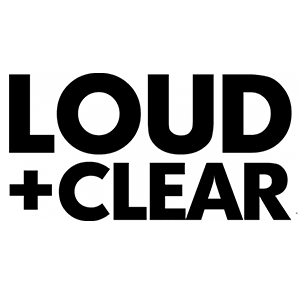 Loud + Clear
100% Cannabis oil, expertly extracted to preserve the full richness of specific cannabis strains.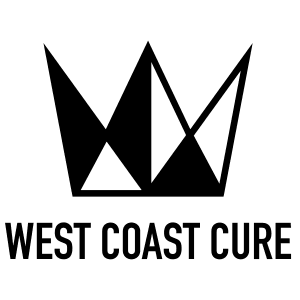 West Coast Cure
Our products are skillfully crafted for consistency and flavor, making us one of the most trusted brands in California.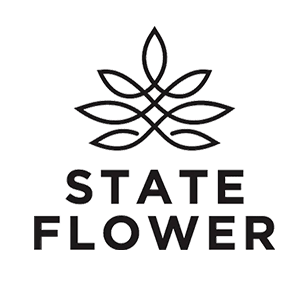 State Flower
We give each batch the attention it deserves to achieve the plant's optimal expression.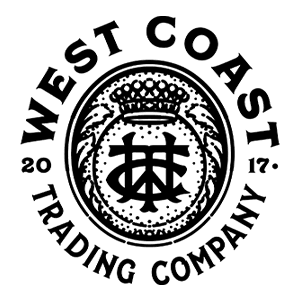 West Coast Trading Co.
West Coast Trading Co. is for the free-spirited and adventurous traveler who enjoys premium weed at an affordable price. 
Popular This Month…
Featured Products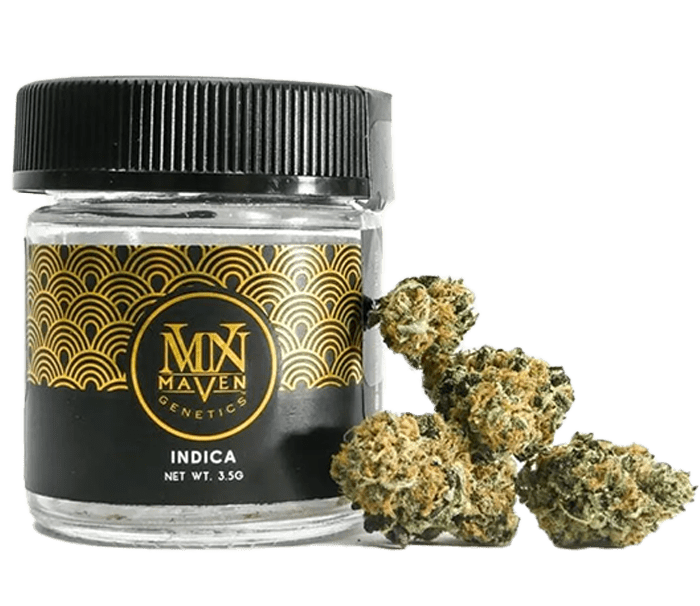 Indica Strain – MEDUSA
(34.8% THC)
Medusa, a cross of Pure Kush & Mendo Breath, is an Indica-dominant strain with a body high so powerful that it can turn you to stone. Its nugs are dense with an array of deep hues and are covered in a thick layer of sticky trichomes. This strain has a pungent and gassy nose with hints of pine while its flavor profile consists of spicy citrus and diesel. Medusa provides deep relaxation both mentally and physically, making it a great nightcap.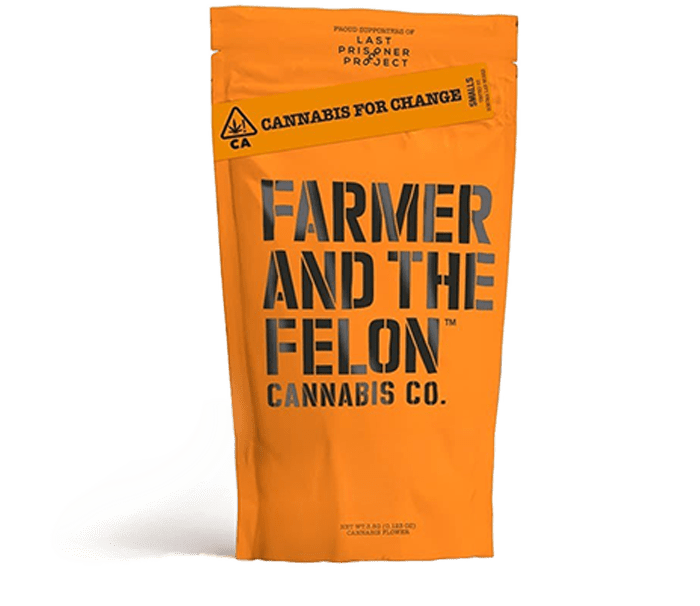 Sativa Strain – BLUE DREAM
(28.05% THC)
Carefully chosen for flavor, aroma, smooth smoking and a proper cure, Farmer & The Felon eighths of sparkling, resinous nugs are available in a variety of strains with diverse terpene profiles and effects. Users describe the Blue Dream high as having an immediate onset of an uplifting cerebral head high that leaves you completely motivated and focused with waves of creative energy that hit quickly and hard. This is accompanied by a mellow relaxing body high that leaves you warmed, numb, and completely pain free.