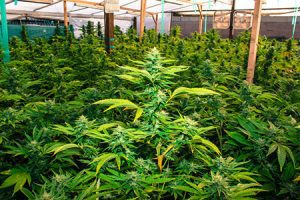 At Best Friends Farm you will receive warm, professional, first class service. We only stock the highest quality medical cannabis. Our menu has a variety of your favorite flowers, edibles, concentrates, hash and wax. Call your BFF now!
Best Friends Farm cannabis is grown in California by responsible family farmers who care about the land, the environment and most importantly, you our patients.  BFF is the gold standard of delivery services offering reliable and discreet delivery and excellent customer service. We sincerely understand being on a budget and strive to keep prices low, but still offer high quality bud and products. Call your BFF now and experience the love and compassion we have for the best quality cannabis.
If you have any questions or would like to place an order please call us @ 760-660-5579.
Introduction
$100 OUNCE DEALS! FRESH FROM THE FARM. Pay Less, Toke More! And have it delivered right to your door!  $60 Minimum Delivery. CBD and THC tinctures, Pet CBD, Infused Gummies, Chocolate, Vapes, Pain Creams, Private Reserve Superior strains and Sun Grown bud.  Your BFF has BEST Prices BEST Bud. CALL NOW 760 660-5579 Same Day FREE Delivery to Palm Desert, Cat City, R. Mirage, Thousand Palms, S. Palm Springs, I Wells. If you are 10 miles or more $5 delivery fee. LaQuinta, Indio, Bermuda Dunes $5 delivery fee and place order by Noon and 5:30 PM. We deliver there twice a day.  FREE FTP Pre Roll or G and every 5th Delivery. BFF wins Connoisseurs Choice for BEST SUPERIOR BUD. We are the # 1 Elite, Discreet delivery service in the desert. We deliver to all gated communities. CALL NOW! SAVE BFF's NUMBER IN YOUR PHONE!
Details
Last delivery leaves 1 hour before closing time.
~We are a prop 215; SB 420 compliant personal and professional delivery service. At BEST FRIENDS FARM our cannabis is California grown by responsible family farmers who care about the land, the environment and most importantly you, our patients. We are the GOLD Standard and offer the highest quality medical marijuana options delivered directly to your home. Specials for first time patients (FTP) as well as returning patients.
All of our superior top shelf 1/8 are over 4 grams!!!
All of our 1/8 sun-grown are 5 grams!!!
All of our 1/4 sun-grown are 10 grams!!!
We deliver to the Coachella valley! (Except Coachella, Salton Sea. DHS). Minimum donation of $60 per delivery. We have great deals (top shelf quality) for those on a budget, but it's for one strain and we don't split Ounce Deals,10 Gram Deals or 1/8's. We are a BOUTIQUE dispensary with exceptional quality and Private Reserve medications, whether it is a flower, edible, topical, tincture or concentrate, Your BFF will bring you the BEST of the best every time. Look at all our pictures to see the quality we offer. We deliver FREE to most Cities. There is no return or exchange on flower, concentrate or edibles. We only exchange if a product is defective. We keep costs low, and are a very busy service since 2013, so please be patient your BFF will be there in appox 2 hours discreet and always reliable delivered right to your home, apartment, Hotel, gated community or curbside. SAVE BFF's NUMBER IN YOUR PHONE!
First-Time Patients
$100 OUNCES. FTP FREE PreRoll, $60 Minimum Cash Only. SAME DAY DELIVERY (about 2 hours) FREE G every 5TH Delivery! FREE Delivery to Cat City, Palm Desert, R Mirage, IWells, Palm Springs,Thous Palms. $5 Indio/Bdunes, LaQuinta TEXT YOUR PHOTO ID TO 760 660 5579
Announcement
$100 OUNCES! WELCOME BFF's! We deliver directly to your couch! Don't sweat the heat, traffic, stand in line or pay high prices. FRESH FROM OUR FARM Flower, CBD, Edibles,Vapes. Order by 12 PM and 5:30 PM for LAQUINTA/INDIO ROUTES. SAVE BFF PHONE NUMBER NOW